About Me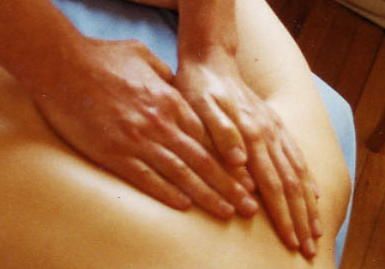 Trained locally at the Brian Utting School of massage in 1997 -'98, I am a more classical Massage therapist. I manifest health and wholeness using strong Swedish deep tissue work mixed with specific spot work and sports massage stretches. I work on the firmer side. I liken the muscles to sponges that get dirty and need to be squeezed out. I work with you to get your tissues cleaned up, and the cobwebs knocked off, so to speak. (Yes, it can be that simple) I like to reveal things that you may not have known about your body and educate on how to care for yourself. I assume your robust good health and look to you for your input during the session if you feel otherwise. My work can be profoundly moving on all levels.
I also provide injury treatment massage for PIP and L & I clients and am a provider for Premera, and Lifewise, offering direct billing services.
I look forward to hearing from you.
Make an Appointment Friday, Saturday, Monday at Sundance Massage
Make an Appointment Wednesday & Thursday at Lakeview Yoga and Wellness Center
Get e-gift certificates for you and your loved ones from Square.
"Dennis LaMaster, who is amazingly creative and knowledgeable about how to fix what ails you, from a musculoskeletal point of view. He took me a few weeks ago from back muscle spasms that were making me flinch and cry out several times per day to total healing, in one session. Wunderbar! " - LB
MA00011363
​​​